Vizru ZEOS: World's first Zero-Code Platform
World's first Zero-Code platform that delivers full-stack AI Applications at scale.
Vizru's ZEOS is a Zero-code Digital Transformation Platform that helps enterprises develop next-gen systems called Autonomous Applications that can think, act, and complete processes all by themselves. Using ZEOS, applications can be built, from thought to finish, in weeks and they can be infinitely extended by business users without any programming knowledge.
What makes Vizru Apps smarter than others
Vizru's Autonomous Applications are AI-embedded systems that employ network of stateful bots that can intelligently hand off tasks, collectively resolve complex problems, and evolve through continuous feedback loop. Equipped with cognitive CX layer and fluid integration hub, Vizru apps are tailored to deliver intelligent process automation with superior customer experience suitable for any industry.
Building Applications on Vizru ZEOS Platform
Much like Lego blocks, Vizru follows a standard set of technology components that are called assets. These interlocking assets can be pieced together to build complex structures. They can be moved, extended, and reused to build a completely new set of structures that has not been imagined before. Vizru's strength is in keeping the elementary blocks simple, and allowing endpoints, communication layer, and bots do most of the heavy lifting. This simple mechanism enables even business teams to roll up their sleeves and get into development. Our ZEOS platform is designed and built for a collaborative environment across all teams, be it on-site or remote.
Vizru Zero Code Platform comprises three major components
App Studio, Marketplace, and ZEOS Operating System
Vizru App Studio
Vizru App Studio is a comprehensive development environment for Business Teams and IT comprising UX designer, AI Workflows builder, API gateway, and Data Access Hub, to deliver full-stack smart applications out-of-the-box for immersive customer experience.
Marketplace
Enterprises can not only build apps, but can also effortlessly deploy them to  Marketplace for others to download within minutes. Vizru Marketplace Launcher manages branding, standardization, versioning,  and automatically pushes upgrades to all your customers in real time.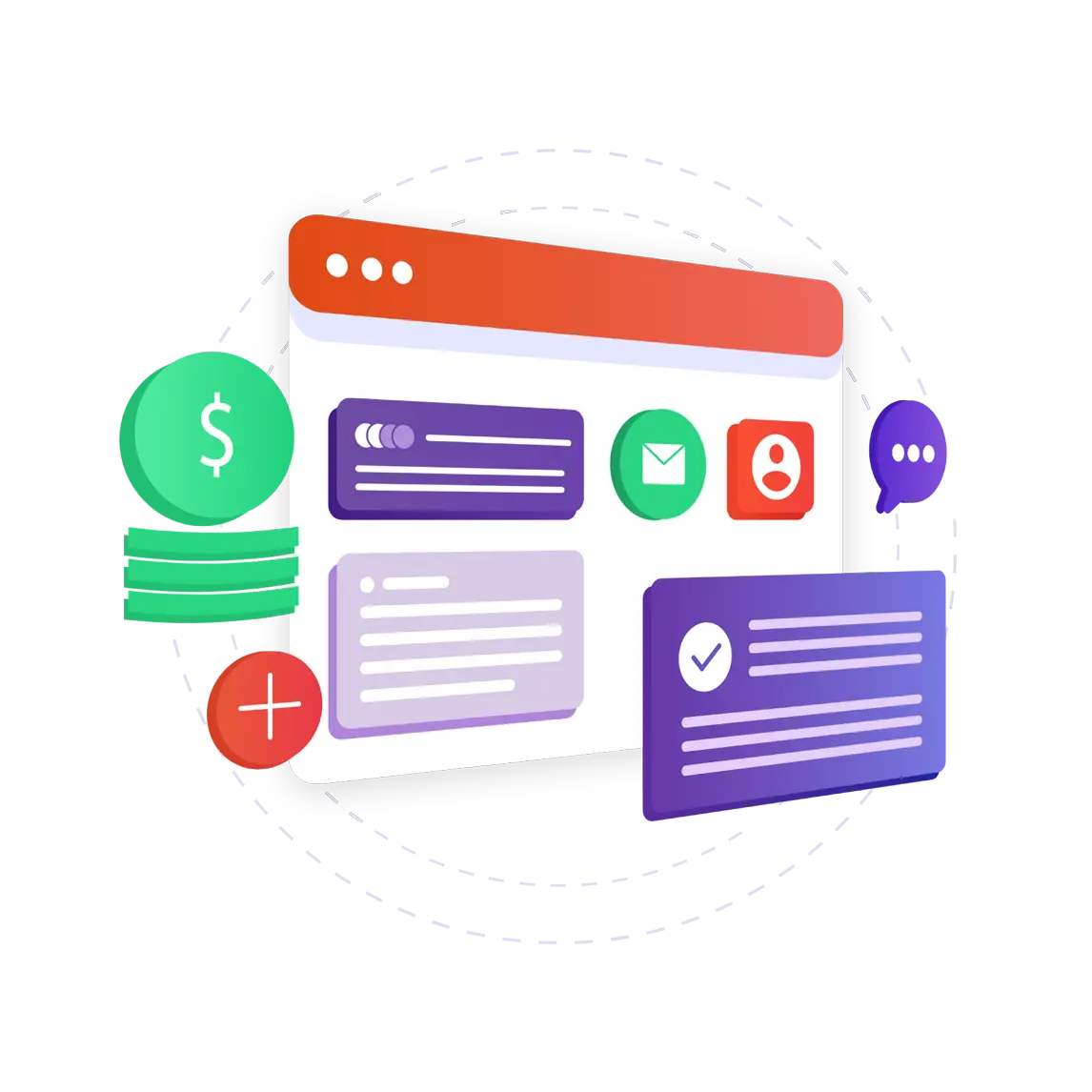 ZEOS Operating System
ZEOS Operating System for smart apps manages scalability and stability of the applications over multicloud environments. ZEOS OS includes app monitoring, deployment, containerization, continuous development, enterprise-grade security, and governance. ZEOS also maintains versions of apps in an enterprise app store that can be reused across organizations.